Finding a fertility centre is not always easy. There is very little difference between IVF centres in Chennai in terms of the innovations available and techniques used. An IVF centre should have highly specialized doctors, facilities of world-class quality, the best treatment procedures with the lowest cost and largely advance technology to boost up the chances of pregnancy among a couple.
We should make your decision about which idea IVF treatment in Chennai to go for based on the quality and professionalism of the Doctor. All these facilities are available at Wellspring IVF & Women's Hospital.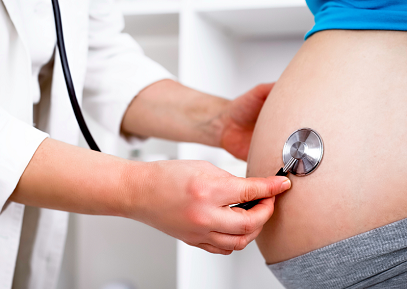 Our prime motive is to make your experience with IVF and related services as smooth and stress-free as possible. We are dedicated to offering our patients the latest technologies, techniques, and procedures. Our staff will support you with information, emotional support, and guidance every step of the journey.
Our fertility doctors and nurses are highly qualified: They have many years of experience combining medical science and personal care. They give the greatest care for moms and newborns, resulting in better health outcomes.
Who needs IVF treatment?
If you have concerns about fertility health or want to review any fertility issues, our specialists are always happy to help. Or else, perhaps you're still debating whether or not to use in vitro fertilization, or you'd like to learn more about your fertility. In either instance, our experts would be pleased to answer any questions you may have or provide you with superior therapeutic assistance and support.
We follow best practice, cutting-edge techniques and methods in our IVF treatment in Chennai. At Wellspring, our fertility experts will make sure that they have a clear picture of your medical history and offer you with the support and counseling that you need. IVF has been shown to successfully treat the following situations:
Unexplained infertility
Ovulation disorders
Uterine fibroids
Endometriosis
Premature ovarian failure
Genetic disorders
Recurrent miscarriage
Male factor infertility such as low sperm count and low sperm motility
Previous tubal sterilization or removal
Blocked or damaged uterine tubes
Fertility preservation for cancer or other health conditions.
If you want advice about nutrition and counselling, we can help you. We have female physicians here. We are flexible to provide you with the service that you want. You can get comprehensive care for your infertility concerns at wellspring IVF, where you'll benefit from the expertise of female physicians and the opportunity to get input from other health and wellness practitioners.
Our unique approach
We take several steps to ensure we deliver exceptional fertility services to you. We try to take a personal and individual approach to treatment by making our patients as comfortable as possible while reaching their reproductive goals. We try to make the treatment and financial process as smooth as possible.
We have a team that is committed to helping you get pregnant. You can count on us to provide you with the most diverse treatment options for IVF treatment in Chennai. We always strive to improve our processes through the latest technology, delivering safe, comfortable, effective IVF treatment in Chennai. Over the years, we have adopted a more natural approach to infertility treatment, which makes use of fewer medications. A natural approach to IVF is a safer and less stressful option. You can reach the end result much quicker and there are fewer side effects.
Wellspring is equipped with a team of specialists and will provide you with the support and guidance that you need to move through your personal journey. You may have tried other options before moving on to attempt IVF treatment in Chennai.We have a reputation for being compassionate. Our IVF programs are renowned all over the world. We care about you and your IVF program. The IVF options include:
Fertility preservation
Fertility treatment
Ready to get started?
Please contact us today and we'll be happy to provide a free, no obligation quote.
What to expect
Although there are other methods of assisted reproduction, in-vitro fertilization (IVF) is by far the most common. When we look at each patient's individual case during a consultation, we talk about several different factors that affect reproduction. Before beginning a cycle of IVF, we will subject you and your partner, or donor, to various screenings, such as:
Ovarian reserve testing
Semen analysis
Infectious disease screening
Mock embryo transfer
Vaginal ultrasound
Blood tests
Uterine cavity exam
Our treatment Doctor are highly experienced and fully understand various IVF treatment options including intracytoplasmic morphological sperm injection and intracytoplasmic sperm injection. Our expertise means we can help you receive the best possible care and achieve the highest possible success rates for your treatment. Your treatments can be broken down into six parts, which include:
Stimulation of the ovaries
Egg retrieval
Fertilisation
Embryo development
Embryo transfer
The beta pregnancy test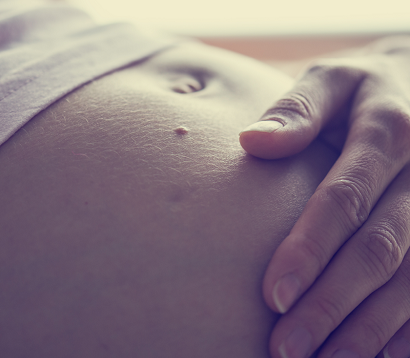 If you need to use your own eggs, there are going to be additional medications to stimulate the ovaries. In order for your body to generate multiple eggs from your ovaries we will administer synthetic hormones. Medication is used may include:
Medications for ovarian stimulation
Medications for oocyte maturation
Medications to prevent premature ovulation
Medications to prepare the lining of the uterus
After that, we'll use a painless method to extract your eggs or those of your donor. Then we'll use sperm to fertilize the eggs. The eggs that have been fertilized are then grown until they become blastocysts before they are introduced into your uterus to develop into a baby. We won't confirm whether the treatment has been successful until two weeks after the embryo has been transferred to your uterus and we have performed a potency test. By fertilizing the eggs outside your body, we significantly increase your chances of getting pregnant.
Why choose wellspring IVF?
Our treatment processes are always evolving to become safer and more effective here at wellspring IVF. We use the most effective technology available to provide the best chance for pregnancy. Our dedicated staff offers the support you need to turn your dream of having a family into a reality. We understand that infertility can be incredibly frustrating.
Because of the vast amount of individual information involved, we need to tailor your care and treatment to you as a person. We provide IVF solutions for women who have difficult circumstances and who need one-on-one attention. Our expert knowledge and experience mean that we are often able to get results faster than you think. Our patients are provided for by expert female IVF clinicians in a comfortable environment.
At Wellspring Women's Hospital, we adhere to the latest medical research, and our staff of nurses and doctors are highly trained in reproductive health. We offer highly competitive prices for fertility treatments in Chennai, and specific packages depending on the kind of treatment you require. Give us a call for a free, informal, discreet conversation about your options for IVF in Chennai.
Our Team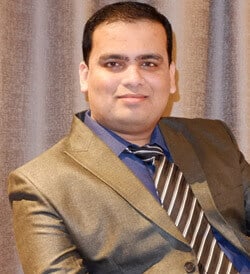 Dr Pranay Shah
Director and Chief Fertility Consultant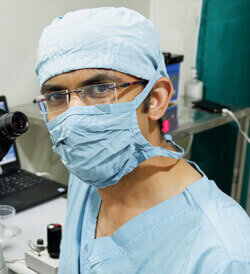 Dr. Divyesh Bhalodia
Clinical Embryologist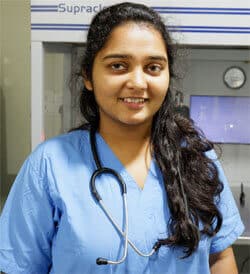 Dr. Dhruti Maheshwari
Embryologist
Ready to get started?
Please contact us today and we'll be happy to provide a free, no obligation quote.
Other Areas We Cover