In vitro fertilization (IVF) is the process of fertilization in artificial conditions, that is, in vitro (Latin for "in glass"), or a test tube, and it is a type of assisted reproductive technology that helps couples, who are having trouble conceiving naturally, to have a successful pregnancy. In India, IVF treatment is available in various hospitals but, Wellspring IVF and Women Hospital is the top IVF Centre where you get treated by the best IVF Doctor in India.
Dr. Pranay Shah is one of the Best IVF Doctor in India specializes in the area of IVF, ICSI, IUI, infertility treatments. He is the winner of "Patient's Recommended Doctor 2018" by Ela Fertility Awards 2018. And has achieved the reputation of contributing to the best IVF Treatment in the field of IVF Specialist in India. Getting treatment from the best IVF Doctor in India may be the best decision you ever make.
Not all IVF doctors in India are the same. At some clinics, you can get treated as a number, but at others, you will be treated with the utmost respect and care. Under the supervision of Dr. Pranay Shah, you can be assured that you are getting top-class treatment from the Best IVF Doctor in India. He is also one of the most sought-after fertility specialists for his innovative and pioneering work in the field of Assisted Reproduction Technology (ART) and making it affordable for all infertile couples. Moreover, at Wellspring IVF and Women Hospital, he has a team of excellent specialists who are very familiar with the most advanced IVF techniques that are performed at top IVF centers.
IVF Doctors are specialized in OB/GYN and well known from all the methods of infertility treatment. IVF doctor in India knows how to treat the specific infertility issues for a successful pregnancy. An IVF treatment provides you with the most precious opportunity getting you or your partner becomes pregnant. WellSpring IVF & Women's Hospital offers you the lowest IVF cost in India with a high success rate.
What is an IVF Specialist?
An IVF Specialist Doctor is a physician who has additional training to deal with all kinds of Fertility and Infertility issues with practices of the sub-specialty of OB/GYN. IVF doctors can treat both male and female fertility issues. The fertility doctors will also advise some primary tests to check whether you are release with adequate progesterone stimulation and whether you have any endocrine problems. And also diagnosis conditions such as fibroids blocked fallopian tubes.
IVF Doctor in India Specializes in:
IVF: In vitro fertilization (IVF) is the process of fertilization where an egg combined with sperm outside in vitro i.e. in the glass. The embryo is then transferred to the woman's uterus.
IUI: Intrauterine Insemination (IUI) is a fertility treatment that process of placing sperm inside a woman's uterus to facilitate fertilization. The goal is to increase the number of sperm that increases the chance of fertilization.
ICSI: Intracytoplasmic sperm injection (ICSI) is a procedure where a single sperm cell is injected directly into the center of the egg to prepare the gametes for the obtention of embryos.
ART: Assisted Reproductive Technology (ART) is a technology of fertility treatments that handle both a woman's egg and a man's sperm for facilitating pregnancy with procedures like fertility medication, artificial insemination, IVF, etc.
IMSI: This procedure enables embryologists to prevent abnormal sperm from entering an egg and fertilizing it.
Donor Egg: the egg is collected at the young age of the women and frozen for later use, it is one of the IVF procedures used to achieve pregnancy.
Hysterectomy: A surgical procedure that removes cervix, ovaries, fallopian tubes of the womb is called hysterectomy.
Laparoscopy: It is also a surgical diagnostic procedure to examine the organs inside the abdomen to know the cause behind abdominal or pelvic pain.
Surrogacy: It is a legal agreement, which the surrogate woman carries the embryo of the couple created by in vitro fertilization to become pregnant and give birth to a child.
Blastocyst Culture: In this process, an embryo is transferred to the womb permitted to grow in the test tube baby center's laboratory.
Embryo Transfer: It is the process of assisted reproduction where embryos are placed into the uterus of a female to enhance a pregnancy.
DR. Pranay Shah – Awarded as Best IVF Doctor in India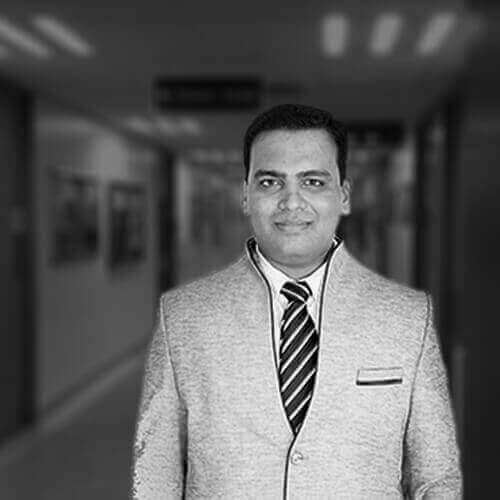 Dr. Pranay Shah's unmatched experience and skills have made them earned the aware of Best IVF Doctor in India. Across the globe, the IVF doctors have to serve more than 10 years in the reproductive technologies. But Dr. Shah has served more than 8 years and their immense experience has fulfilled the dreams of more than 3000 mothers who have concluded successful test tube babies. His dedication to the IFV technologies is remarkable. He's specialized in the following services:
Fertility and Gynecology consultant
M.S. Obstetrics & Gynecology
Endoscopic Gynecology Surgeon
Clinical director of WELLSPRING IVF & WOMEN'S HOSPITAL
ART (IVF) Specialist (USA Cleveland clinic Certified)
IVF expertise that makes him different
He has won many awards, including Patient's Recommended Doctor 2018" by Ela Fertility Awards 2018.
He has attained many training in Reproductive Endocrinology and Infertility (IVF and GIFT) from USA Cleveland clinic Certified.
Supportive and caring through every step of the way.
Skilled and Experienced in the field of Infertility.
Helped many Infertility Couples with high success rate.
Spent many years for studying, researching and perfecting his treatments.
He performs over 15-20 IUI Cycles and 20-25 IVF Cycles per month.
He actively participates in various Training Seminars and Classes of Fertility.
He has many years experience of male and female infertility has ensured that Well Spring IVF & Women's Hospital is amongst world-class leaders in the pioneering of latest techniques.
100% transparency about the diagnostic tests.
Feeling welcome and warm in the environment.
A sense of urgency and excitement to get your treatment underway.
Dr. Shah's Dedication at Well Spring IVF and Women's Hospital
Being the top IVF specialist in India, Dr. Shah has dedicated himself to Well Spring IVF & Women's Hospital in order change hundreds of couples who are seeking a way to complete their family. Every facility in the IVF center has been carefully and critically designed so that the couple can get warmth and comfort. Couple advice is given in each stage of treatment. The couple has been advised about the treatment options by the reproductive adviser during the advisory sessions and appropriate support is given to make treatment options.
Details about fertility treatment options and features explained in detail about the couple. There is a transparent approach to treatment costs and in the needy circumstances it is provided financial support to the people. Treatment rates with higher standards are cheaper. While treating a couple, pregnancy follows the mind-body-sense approach and reproduction experts are always trained to follow this approach. Employees are trained to provide a holistic approach while treating a couple. Expert team has great experience and updates on the latest technology in mastering expertise.
Our Team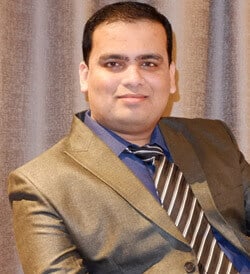 Dr Pranay Shah
Director and Chief Fertility Consultant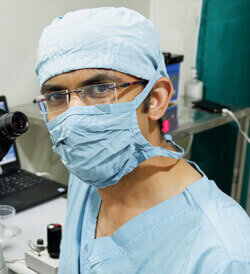 Dr. Divyesh Bhalodia
Clinical Embryologist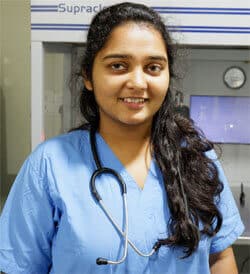 Dr. Dhruti Maheshwari
Embryologist
Ready to get started?
Please contact us today and we'll be happy to provide a free, no obligation quote.
Facts About India
DR. Pranay Shah is the Best IVF Doctor in India offering world class IVF treatment with a high success rate.
India is known as the Republic of India is a country in South Asia.
India is the Seventh largest country in the world by area.
India is formed by 29 states and 7 union territories.
The capital of India is New Delhi and other metropolises cities include Mumbai, Bangalore, Chennai, Hyderabad, and Kolkata.
The Government type of India is the Parliamentary System.
India's largest city is Mumbai.
The Ganges is the longest river in India.
Although India has many famous historical places such as Taj Mahal, Qutub Minar, India Gate, Victoria Memorial, Hawa Mahal and many more
India international Area code is +91
The country of India is bordered by China, Nepal, and Bhutan to the north-east and Bangladesh and Myanmar to the east.
The highest award in India is Bharat Ratna.