With our advanced technology and infrastructure, we provide very affordable and best Endoscopic Procedures for IVF in India. With complete transparency, highly qualified doctors, excellent services and satisfactory results, Wellspring IVF & Women's hospital is a reliable source for Endoscopy Fertility Treatment.
Ready to get started?
Please contact us today and we'll be happy to provide a free, no obligation quote.
What is Endoscopy?
Endoscopy is a non-surgical process of examining the body of the patient by inserting a thin, flexible, lighted tube with lenses (endoscope) into the uterus to examine abnormalities, infections and diseases. The instrument used for this process is known as an endoscope. This instrument consists of a flexible tube with light source and lenses. Doctors use this instrument for taking pictures by looking inside the body cavities.
Doctor use endoscope by inserting directly into our body organs like the uterus. Depending upon the kind of procedure need to be performed and the organ in the body, endoscopes are classified into different categories.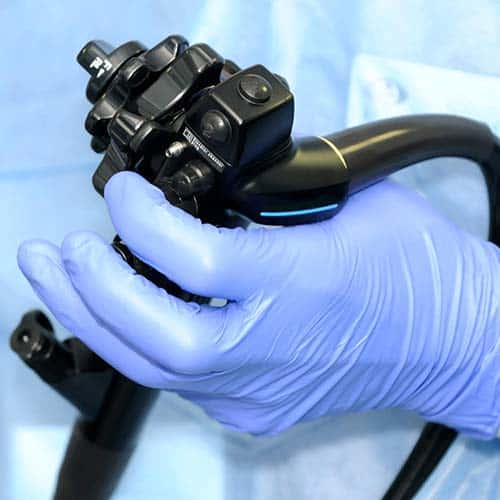 During this whole process of treatment; the patient is either given mild anaesthetize or kept conscious. A surgeon or doctor does this entire procedure.
The two commonly used procedures of endoscopy are laparoscopy and hysteroscopy. The endoscopic procedure can be beneficial in enhancing the chances of conception in Assisted Reproductive Techniques (ART) such as IVF.
Ready to get started?
Please contact us today and we'll be happy to provide a free, no obligation quote.
What is Hysteroscopy?
Hysteroscopy is the procedure in which the doctor examines and checks for the abnormal bleeding of the womb. It usually is done with the aid of an instrument known as a hysteroscope. It plays a very crucial role in IVF. For the better success of IVF, it is a vital step to follow before the IVF treatment. As, these abnormalities may obstruct afterwards in the process of IVF treatment and sometimes, even miscarriage. Hysteroscopy can help to diagnose and treat the womb abnormalities such as:
Fibroids
Septum
Polyps
Adhesions
After the check of these abnormalities, the doctor can carry on with the safe procedure of IVF.
Hysteroscopy is a painless procedure and does not involve any cuts on the mother's stomach. The procedure helps in diagnosing and treating the abnormalities in the neck of the womb, which can affect the embryo transfer procedure. Hysteroscopy can be beneficial in case of:
Endometrial polyps
Uterine Myoma or Fibroids
Asherman Syndrome
Excessive Bleeding
Endometriosis
Congenital Uterine Deformation
Cannulation
Septum
What is Laparoscopy?
Laparoscopy is the procedure in which the doctor examines the organs inside the abdomen of the mother. It involves an injection of a fibre-optic instrument through the abdominal wall, and little cuts are also involved.
Carrying out the process of Laparoscopy before IVF can help treat:
Tubal Diseases
Ovarian Abnormalities
Uterine factors
Pelvic Abnormalities
If the mother has any of the problems mentioned above, it can affect the outcome of IVF treatment. So, laparoscopy becomes necessary before IVF in such case. Also, with the operative laparoscopic procedure, abnormalities like endometriosis, adhesions, and fibroids can be treated. Proper transvaginal sonography is conducted to diagnose issues that can hamper the IVF cycle like pelvic abnormalities, ovarian abnormalities, tubal disease, and other uterine factors.
Ready to get started?
Please contact us today and we'll be happy to provide a free, no obligation quote.
What is IVF?
IVF means in-vitro fertilization. It is an infertility treatment process, which also includes the treatment of genetic problems with relation to pregnancy or baby. This whole procedure takes place in the laboratory. The whole procedure is very active with the help of the couple's egg and sperm or any other donor.
Experts not always recommend IVF for everyone; it differs from couple to couple depending upon their age, problem, and sterility reason. If any genetic reasons IVF is a treatment which is an invasion, expensive in comparison to other treatments and time-consuming also. The whole procedure of IVF in India includes five steps: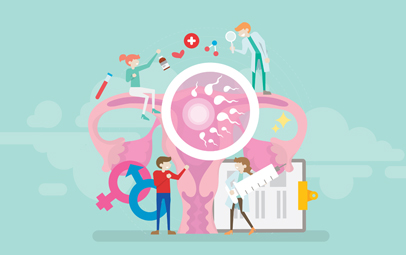 Diagnostic test before the treatment start.
Stimulate the ovaries to produce eggs through the process of one cycle.
In next step is the retrieval of the eggs from each ovary.
Then comes the fertilization of the eggs in the laboratory dish in the lab.
Lastly, transfer or implantation of the embryo in the uterus.
Benefits of Endoscopy in IVF
Some of the critical advantages of endoscopy in IVF treatment are as follows:
Easy and effective diagnose of tubal factor infertility mainly when used with a dye test.
Useful in the removal of adhesion bands generally seen around ovaries.
Helps in the removal of burn off endometriosis, which generally gets deposit in the body.
Useful in treating anovulation that occurs because of polycystic Ovarian Syndrome (PCOS).
Also proves very effective in the retrieval of Oocyte (egg).
Ready to get started?
Please contact us today and we'll be happy to provide a free, no obligation quote.
Why Choose Wellspring IVF & Women's hospital?
When it comes to the endoscopic procedures for IVF in India, one can always rely on Wellspring IVF & Women's hospital, Ahmedabad. It is one of the leading IVF centres for all individuals and couples facing problems relayed to infertility. This IVF centre has got all the modern and latest technologies.
Infertility treatment is never an easy task, but at Wellspring IVF & Women's hospital, however, is just not easy but even offers the best to the patient. However, we equally keep a constant touch with all the latest and new developments. We have got all modern equipment and facilities managed under expert guidance.
Experienced team of Doctors
In Wellspring IVF & Women's hospital, the team of the doctors has full advance knowledge related to endoscopic procedures for IVF in India. They are even using the endoscope and the other latest technology equipment's associated with IVF for treating the infertility couples or parents. In the present time, many couples or parents unable to become parents, due to some of the other problems. However, the team of Wellspring IVF & Women's Hospital is fulfilling the most important dream of all the infertile couples or parents by giving them the parenthood thing.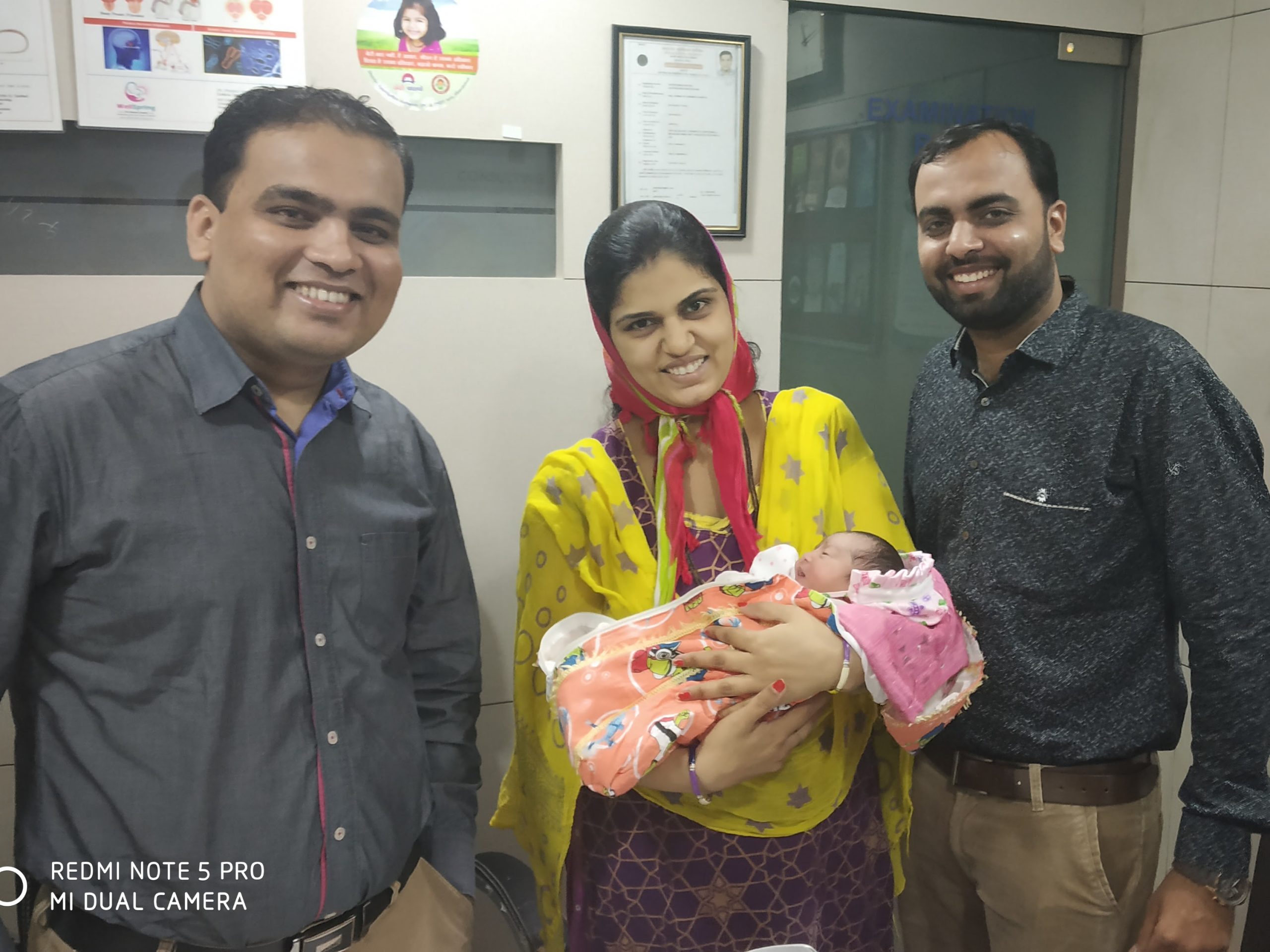 Facilitates a comprehensive fertility program
At Wellspring IVF & Women's hospital, we always believe that right counselling in addition to psychological support is a must before any patient decides for the IVF treatment program. At our IVF centre, we very well understand many difficult decisions that couples require to face while undergoing infertility treatment. Consequently, we try to provide all required and complete information to patients through proper education or sharing of knowledge. Consultation with the psychologist is provided to every single patient going through the IVF treatment.
We are always available to answer all sorts of queries regarding our program, as we are committed to offer the right medical care and best fertility treatment. At Wellspring IVF & Women's hospital, our experts always recommend the couples suffering from infertility who are unable to conceive even after trying for a significant amount of time to go for endoscopy, as endoscopy can be competent in diagnosing the issues causing infertility. Treating the problem before the IVF procedure would be an effective way to enhance the chances of success of IVF, and going for endoscopy before IVF can also help in reducing the IVF cost along with physical, mental and emotional stress due to failure of IVF procedure.
Ready to get started?
Please contact us today and we'll be happy to provide a free, no obligation quote.