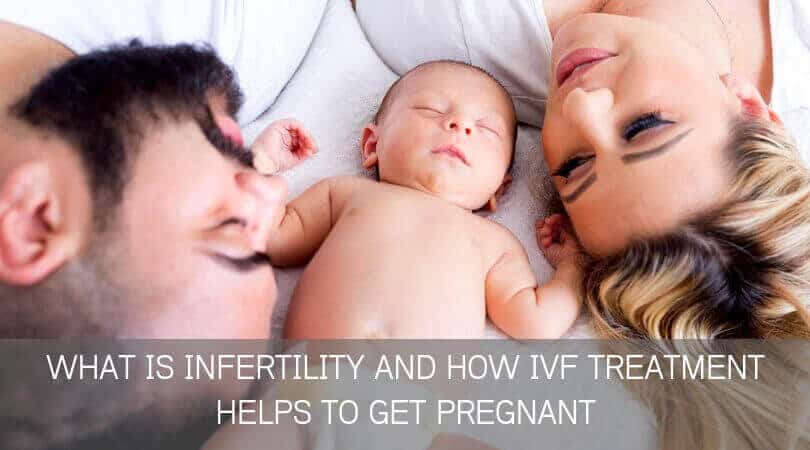 Having children is a part of everyone's life. Some like to plan early in their life and start their family early, while some couples put their career first and plan their family later in life when they are financially strong. Unfortunately, like many plans in life, the plan of having a child in life can come with many obstructions. There have been many instances where couples have faced issues in conceiving naturally. Some couple also faces problems in the early weeks of their pregnancy and lose the pregnancy. Many couples face infertility due to infertility in the man or infertility in the woman or due to sexual incompatibility. IVF treatment in India is one of the best treatment for infertile couples as many Best IVF Centers in India are having a good success rate with affordable IVF cost.
There can be several reasons for infertility. Infertility in women can be due to PCOS-Hormonal imbalance disorder, irregular ovulation cycles, genetic defects, poor quality eggs, hormonal imbalance, and many other reasons. Men, on the other hand, may suffer infertility due to low sperm count and low sperm low motility rate, erectile dysfunction. Most of the infertility reasons, be it for men or women are said to arise due to a changing lifestyle and stress.
Infertility is the problem of the hour. There are many couples who are facing infertility as a major concern and trying to cope with it. Infertility can be devastating and unpleasing. It can be traumatizing for many couples, especially couple who have been in the marriage for a couple of years. But infertility is no the end of everything. Being infertility doesn't mean it is the end of the world which many people take otherwise. Infertility is like one of the bodily syndromes which can be cured or dealt with proper consultation from doctors. There are different way to treat fertility or get pregnant with infertility using IVF treatment.
Infertility is often depressing. Time and again failures in pregnancy take away the will to give birth to a child. But there have been technical advancements which have lead to several miracles. There have been many cases in which couples, where the women are more than 45 years of age, have conceived and given birth to an extremely healthy child. Age, infertility issues is just a factor for couples who are willing to start a family.
There have been a couple who have fulfilled their wish of having a child by opting for the IVF treatments. For different cases, IVF centers in India offers different treatments. If the women are the one with several issues like a blocked fallopian tube or an extremely low quality of egg with a very weak uterus, surrogate mother treatment is one of the ways out. Surrogacy might sound very complicated, but with all the assistance that you get from the best infertility clinic in India.
WellSpring Infertility clinic has been a witness to many couples in different age groups with various problems associated with infertility. The clinic has seen streaks of happiness when a couple with the woman over 50 years of age, who had been trying to start a family after several attempts of failed pregnancies for more than a two-decade delivered a very healthy baby. Holding their bundle of joy in their hands was probably the first time in a long time that the couple breathed a sigh of relief.
Everybody at the clinic clenched with joy when they could see the smiles of the beautiful child the new parents in their clinic. The couple and their families could not thank the doctor and the staff at the clinic enough for their selfless service towards the couple. On being asked about the feeling to everyone at the clinic, being overwhelmed in synergies was the common response. The staff pointed out that they love their job because they get to see smiles on many people every day.
The disheartened couples who come with all hopes lost, after a few cycles of treatment when couple hears about the news of being pregnant, it is the world's best feeling. The involvement of the doctor at every stage reassures the patients of the positive advancements in the pregnancy. A happy couple will always give birth to a happy and a healthy child and this is exactly what couples opting IVF treatments should do. Consult a doctor who makes them feel happy and in whom they can trust.
Pregnancy is a life-altering phase in a couple's life. Their goals, their life and everything they do after getting pregnant is for their little one. For couples who have problems in getting pregnant or suffer the miscarriage, more than sympathy, someone to guide them through this phase is needed. Able doctors like the ones at the WellSpring clinic in Ahmedabad who have treated more than 3000 couples of infertility are needed. For troubled couples with sterility, IVF treatment is a boon. Many couples have benefited from IVF treatment and lead a happy life with their family.