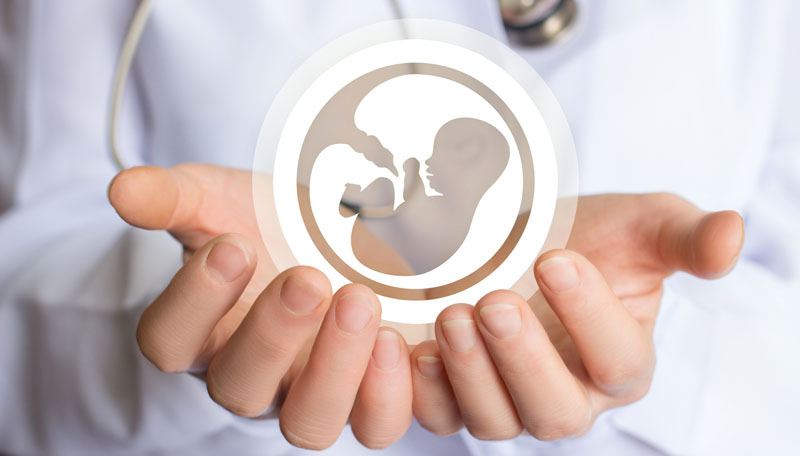 At times, a situation arises when a woman is not able to have children because her ovary has got some complication and fail to produce viable eggs. There are different reasons for such occurrence as inadequately developed ovaries, early menopause, or any prior surgery or chemotherapy. For these women, IVF using an egg donation procedure is the best option of becoming pregnant. In this procedure, the fertilization of the donated eggs is done by the recipient partner's sperm, or with donor sperm.
At Wellspring IVF & Women's Hospital, we offer complete service in which the discussion, screening and counselling are all provided. Use our extensive understanding of all facets of egg donation and IVF, and assist egg donors and recipients throughout the process. Our key aim is to make the entire journey safe and rewarding experience for every woman who comes for treatment or the one who donate eggs.
Ready to get started?
Please contact us today and we'll be happy to provide a free, no obligation quote.
What is Egg Donation?
Fertile women can volunteer to donate some of their eggs to couples looking for donor eggs. The couples with premature ovarian failure and severe infertility problems opt for this process during their IVF treatment. They may or may not know the donor themselves.
Any fertility clinic encourages females in their 20s to donate eggs providing couples facing issues getting pregnant with the joys of parenthood. It increases the chances of a woman or couple struggling with conception to fulfil their wish of conceiving a child.
When Couples Opt for Egg Donation?
There are many causes for a couple to choose egg donation as an assisted reproduction method. They include failure of fertility treatments such as Intrauterine Insemination (IUI) and IVF or natural fertility reduction as the woman's age progresses.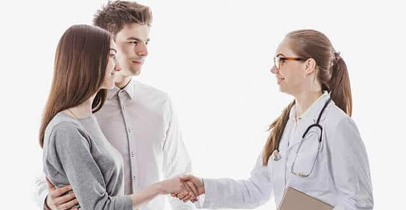 Who is Included in the Egg Donation Process?
The egg donation process mainly involves two entities—the donor and the recipient. Partners, friends, family, and relatives are often included in the egg donation procedure too, but their involvement is not mandatory. In some countries, the identity of the donor remains anonymous, whereas, in countries like India, this choice depends on donors and couples.
The fertility clinic that one select also plays a vital role in this journey. Some of the best clinics offer donor eggs and act as an egg donor bank. At present, there are surplus fertility centres, but it is rare to find an excellent egg donation centre in India like Wellspring IVF & Women's Hospital.
What is the Process of Egg Donation?
Egg donation is a phase included in the Invitro fertilization treatment. When a patient undergoing an IVF treatment opts to receive an egg donation, the possibility is that the clinic is more likely ready with a pool of approved donors. These are donors that fit specific criteria put forth by the egg donation centre in India. After performing a series of tests and confirming that the donor's profile and the requirements stated by the couple match, the egg donation process takes place.
Ready to get started?
Please contact us today and we'll be happy to provide a free, no obligation quote.
Where Can One Donate Eggs?
Donating eggs has become simple as an egg donor bank is not a new phenomenon for people now. Fertility clinic like Wellspring IVF & Women's Hospital offers egg donation IVF treatment in India. It is one of the leading IVF egg donation treatment centres in India with very high success rates of IVF egg donor treatment.
Egg Donation Procedure at our egg donation centre
The process of egg donation consists of two cycles—the donor's cycle and the recipient's cycle. These can co-occur simultaneously or in separate stages. Production of fresh ova proves beneficial for the process when the cycles occur without any delay.
Stage One
The initial step, in this case, is to bring in sync the menstrual cycles of both the parties involved. Birth control pills or any other medications make this possible.
Stage Two
In this stage, the donor uses daily injections for ovarian stimulation and this result in more number of eggs maturing than naturally would. At the same time, the recipient undergoes treatment to create a favourable uterine environment to increase the probability of a successful conception.
Stage Three
After the retrieval of eggs fertilization of the egg using the partner's sperm sample or the sperm from any donor takes place. The incubation of the sperm sample requires a couple of days to determine the best results.
Stage Four
The final step of the egg donation process includes the transfer of the embryos.
When the process does not coincide, storing the eggs in an unfertilized state to use them, later on, is a common approach by fertility clinics. After collecting the eggs from the donor, they are frozen until the date chosen.
Why trust the Wellspring IVF & Women's hospital
Got a good Egg Donor IVF Success Rate
According to a survey accompanied by the Society for Assisted Reproductive Technology (SART), 15% of the IVF procedures in India used donor eggs. Also, as per the study conducted by Wellspring IVF & Women's Hospital, the donor egg IVF success rates in India depend upon factor like age of the eggs donor woman, and the quality of the eggs utilized. However, we have been helping our patients become parents successfully by using donated eggs. Our fertility clinic has got the best success rates for IVF with donated eggs.
Conducts a proper screening
The egg donation process is not as easy as one require taking complete precaution. Our team of experts thus takes adequate precaution measures in the right selection of donors under our own Egg Donation program. The most crucial aspect is that we ensure that every single donor passes different screening tests and also examined for any medical problem. After having a clinical assessment based on family or even personal history, we even make a donor undergo different tests like an ultrasound scan and blood test. These tests help in reviewing the ovarian reserve. Adding to that, Also, the egg donor is screened for HIV, Hepatitis C, Hepatitis B, Gonorrhoea, Chlamydia.
Don't make our patients wait too long for treatment
At Wellspring IVF & Women's Hospital, we make sure our patient doesn't have to wait long before treatment for egg donation. All it takes is just a few weeks for the entire preparation of the recipient for therapy in addition to the proper synchronization with the right and suitable donor. A decision to have treatment using donor eggs is a right move. Our Egg Donation coordinator further helps in finding the most suitable altruistic egg donor in India.
Maintains complete precaution
Our team makes use of the best technique even to collect your eggs, unlike the one used in a typical IVF cycle. Using ultrasound, our experts use a needle and then successfully extract eggs from the ovarian follicles.
Average Cost of Egg Donation in India
The average IVF cost in India ranges between 1-1.75 lakhs for a single cycle. The egg donor cost in India may differ significantly than the general IVF cost in India. The egg donor price for different fertility clinics can range from 2 to 3 lakhs. The egg donor cost in India varies from place to place because the egg donor price, value for medical evaluations, and procedures are different. However, these costs are comparatively low than a surrogate cost, which does not cover the treatment price.
Ready to get started?
Please contact us today and we'll be happy to provide a free, no obligation quote.