Beginning to search for a fertility treatment clinic can be frustrating. The IVF treatment in Delhi tends to be completed with the same techniques based on the same innovations. The deciding factor on which IVF treatment to go for in Delhi should be based on how good the staff is. The best way to begin your search for a fertility treatment clinic is to identify what you would want to see in a fertility treatment clinic and what should it provide. Nevertheless, the clinic which will certainly make it to the list is Wellspring Women's Hospital.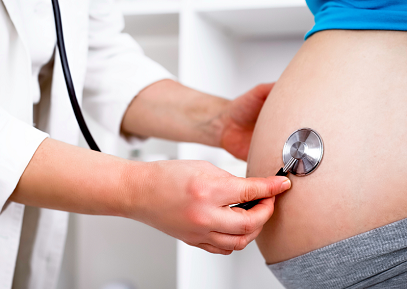 Through our treatment options, we do our best to give you the opportunity for success. We understand that there is a physical and emotional strain put on families by IVF treatment, and we ensure we reduce this as much as possible. At every step of the journey, from the first appointment to the last appointment, how caring staff will provide you with emotional, informational, and practical tips and guidance.
Our infertility specialists specialize in the most advanced and comprehensive fertility treatments available. Through outstanding infertility treatments, they deliver good health outcomes for mothers and babies. We have helped hundreds of women and couples enjoy the success of pregnancy and childbirth.
Who needs IVF treatment?
You might still be trying to find out and learn more about your fertility health, and you might be thinking about IVF. Our caring team is here to assist and guide you, whether you have made the decision to move forward or are still in the process of considering your options.
Our Delhi IVF treatment is completed with the latest techniques, methods and technology. Wellspring IVF treatment practitioners will go through thorough chronological assessments and fertility tests to understand the situation and offer you with all the support and guidance that you need. IVF treatment in Delhi can be used to treat the following conditions:
Unexplained infertility
Ovulation disorders
Uterine fibroids
Endometriosis
Premature ovarian failure
Genetic disorders
Recurrent miscarriage
Male factor infertility such as low sperm count and low sperm motility
Previous tubal sterilization or removal
Blocked or damaged uterine tubes
Fertility preservation for cancer or other health conditions.
We understand that some of our clients prefer a female physician and that some may require nutrition or counselling services. We treat each individual with respect and understanding, in addition, to provide the healthcare and medical information that is essential to make educated decisions about your treatment. The IVF physicians at wellspring in Delhi will talk through the available IVF treatment options and then deliver the solutions to help you get pregnant. You can obtain holistic care at wellspring IVF because of our collaborations with other health and wellness practitioners.
Our unique approach
We are the best IVF centre in the world; we are committed to providing you with the best possible facility and care. We prefer to take a personal and individual approach to treatment rather than a more general and mechanical approach. All we know is that we want to help you and make the process as smooth and comfortable as possible.
We wish to assist you in becoming pregnant as quickly as possible. At wellspring IVF we provide you with diverse IVF treatment options in Delhi; matching the options in just about any other clinic. Our pioneering techniques have helped not only women as they struggle with infertility but also those who are economically challenged and many others who are simply seeking to expand their families. We now have less reliance on medication during treatment and can offer a more streamlined approach to fertility treatment. It is considerably safer for both the would-be mother and her infant to choose a natural method, and it is also less stressful.
Our team is highly trained and will provide you with the support and guidance that you need to move through your personal journey. We are aware that you may have tried other treatment options before considering IVF. We will listen and understand your history, and help you with an empathic year. Our determination to improve has led to Wellspring becoming one of the places to go for all your fertility needs. The wellspring IVF treatment options include:
Fertility preservation
Fertility treatment
Ready to get started?
Please contact us today and we'll be happy to provide a free, no obligation quote.
What to expect
IVF is widely accepted as the most successful and effective assisted reproductive technique. The center will guide you to make the best decision and choose the best treatment methods. Before beginning any IVF treatment cycle, your donor, partner, and you will undergo a series of tests, including:
Ovarian reserve testing
Semen analysis
Infectious disease screening
Mock embryo transfer
Vaginal ultrasound
Blood tests
Uterine cavity exam
Our treatment Doctor are highly experienced and fully understand various IVF treatment options including intracytoplasmic morphological sperm injection and intracytoplasmic sperm injection. Our expertise and experience enable us to give you with the most appropriate treatment for your needs. Your IVF treatment can be divided into six sections, which include:
Stimulation of the ovaries
Egg retrieval
Fertilisation
Embryo development
Embryo transfer
The beta pregnancy test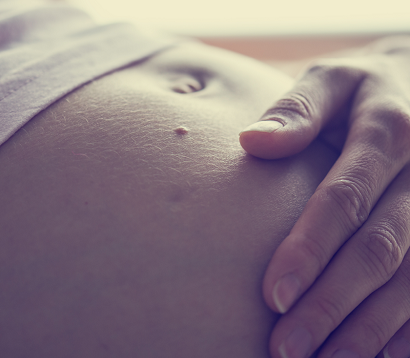 If you have decided to use your own eggs we will utilise synthetic hormones to cause your body to produce multiple eggs instead of the single that you will tends to produce each month. Some other medications include:
Medications for ovarian stimulation
Medications for oocyte maturation
Medications to prevent premature ovulation
Medications to prepare the lining of the uterus
After that, we extract the eggs in a pain-free way. The sperm is then used to fertilize the eggs. Two weeks after the embryo transfer, we will perform a blood pregnancy test to know if the treatment was successful. We'll conduct a potency test two weeks after the embryo is implanted in your uterus to see whether the procedure was successful. Treatment success rates are much higher when the eggs are fertilized outside of your body.
Why choose wellspring IVF?
Our treatment processes are always evolving to become safer and more effective here at wellspring IVF. Our practise uses cutting-edge technology with a personal touch to ensure that we not only produce high-quality results but that your experience is also positive and comfortable. We understand the emotional impact that infertility can have on individuals and couples.
We know that every scenario is different and so we provide bespoke treatment and support for everyone. Your treatment is designed to fit your unique needs. Many of our customers have been surprised by the speed at which our expert professionals have got the results. Our holistic approach to care and compassionate patient counselling has been fundamental in making us one of the most respected in the field of infertility treatment in India.
At wellspring IVF, our professionals are experts in the field of fertility and reproductive health medicine. We have high success rates and a wide range of services to offer our patients. The personalized care packages and individual, one-on-one sessions you will receive at our centre stand out greatly from the rest of the clinics in Delhi. For a free, informal, discreet conversation call us to discuss your treatment options for IVF in Delhi.
Our Team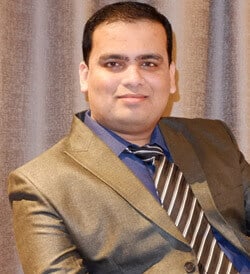 Dr Pranay Shah
Director and Chief Fertility Consultant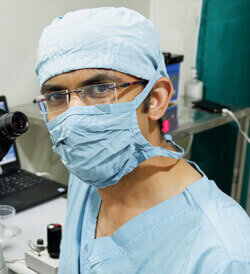 Dr. Divyesh Bhalodia
Clinical Embryologist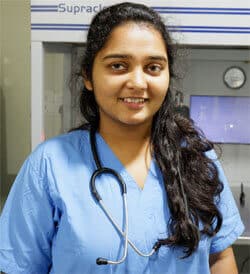 Dr. Dhruti Maheshwari
Embryologist
Ready to get started?
Please contact us today and we'll be happy to provide a free, no obligation quote.
Other Areas We Cover