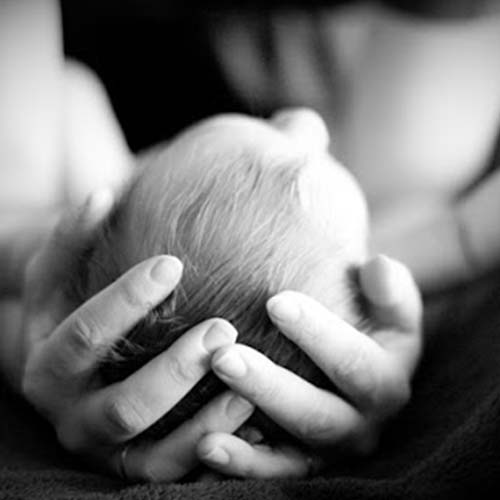 Wellspring is considered one of the Top 10 surrogacy centers in India. Intended parent requests are coming to this hospital from
Delhi
,
Mumbai
, Gujarat and almost all other states of India for Surrogacy treatment. We are getting many inquiries from the USA, UK, Africa, and Europe to get the best IVF treatment in India at our IVF clinic.
The hospital contains certified expert IVF fertility doctors, consultants, and staff so that we can deal with such increasing requirements for fertility and Surrogacy services. As per the Indian Government suggestion & guideline, Surrogacy in India is banned for foreigners.
As a leading IVF & Surrogacy Centre, Wellspring IVF Hospital is not doing Surrogacy treatment for foreigners.
What is Surrogacy and How Does it Work
Surrogacy is a Process of assisted reproduction where intended parents work with a gestational surrogate mother. The surrogate mother agrees to become pregnant and give birth to a child for another person who will become the parents of the child. The surrogacy Process often supported by a legal agreement, where the surrogate mother agrees to become pregnant. There are two types of surrogacy i.e. traditional surrogacy and gestational surrogacy.
Who Need Surrogacy
Couples may seek a Surrogacy Process when pregnancy is medically impossible or when the risk of pregnancy is too dangerous for these couples and individuals, surrogacy makes this dream possible. Surrogacy is one of the common processes in many assisted reproductive technologies.
Best Surrogacy Clinic in INDIA
Wellspring surrogacy cost in India is most affordable with transparent surrogacy packages. That's why We provide fix surrogacy cost package after a thorough examination of a couple. Moreover, we provide the highest result of Surrogacy treatment. The Wellspring Surrogacy Hospital is Ahmedabad based India's most economical successful Surrogacy treatment centre. It has proven results to put trust for Surrogacy in India. Wellspring IVF delivers highly affordable Surrogacy services in Ahmedabad, Gujarat with Highest successful results. Surrogacy Cost in India is the lowest and most cost-effective at Wellspring.
Our main aim is to provide economical guaranteed Surrogacy packages with Surrogacy and Egg Donation. Our Surrogacy cost package includes up to three IVF Cycles with medicines, Surrogate mother cost, Surrogacy agency Cost, Egg Donor charges, Egg Donor agency cost, Legal contract fees, 9 months antenatal care of surrogate mother and the delivery charges. So, it covers all aspects of surrogacy treatment with medicines. Ahmedabad based our leading Surrogacy center has a dedicated team for surrogacy patients. As an Leading Infertility clinic, Wellspring IVF Centre always focus on Patient's counseling & Education. We counsel almost all aspects of Infertility causes and fertility treatment.
Ready to get started?
Please contact us today and we'll be happy to provide a free, no obligation quote.
Why Choose Surrogacy To Grow Your Family?
Surrogacy allows infertility couples and individuals from a variety of backgrounds, ages and sexual orientations to build their families.
Benefits of Surrogacy in India
Beneficial infertility Treatment for Heterosexual couples.
Intended mothers who are unable to carry a child.
Intended parents who have some genetic defects and don't want to pass onto the child.
Couple wants to have a genetic link to their baby
Types of Surrogacy Processes in India
There are two types of Surrogacy Processes in India i.e. Traditional Surrogacy and Gestational Surrogacy. Surrogacy professional or IVF Doctor can help you to choose the process that is right for you based on what you desire.
1. TRADITIONAL SURROGACY PROCESSES IN INDIA:
In this method, the surrogate mother is impregnated with semen from the intended father or sperm donor and uses her own eggs. Through Traditional Surrogacy Process, the surrogate mother is genetically related to the child. Traditional Surrogacy Procedure is usually less costly as compare to Gestational Surrogacy procedure.
2. GESTATIONAL SURROGACY PROCESSES IN INDIA:
Gestational Surrogacy Processes is one of the popular methods, in this Surrogacy Process; the In Vitro Fertilization (IVF) with the eggs of the intended mother, In this Process, the surrogate mother is not genetically related to the child. Gestational Surrogacy is more expensive and effective than traditional surrogacy. Gestational Surrogacy Process occurs in three stages:
Egg Donation – Intended mother or the egg donor undergoes an egg retrieval procedure.
Fertilization Process– Egg is fertilized with semen in the laboratory to create embryos.
Embryo transfer – The embryo is implanted into the surrogate mother's womb.
Why India is Most Preferred Destination For Surrogacy?
You may feel wonder when you listen to the word "IVF Tourism". But in recent times, so many intended parents have been visiting India for Surrogacy Treatment.
Wellspring is popular as a Best Surrogacy Clinic in India because of quality treatment and assured success.
Surrogacy in India nowadays become the most popular treatment because of reasonable surrogacy cost in India. The highest success rate of IVF Surrogacy, as well as low Surrogacy Cost, are contributing major factors.
They take an appointment in advance so they can come with full planning for their dream of a baby here. Our best surrogacy clinic in India has developed enough in infertility and IVF Cycle treatment by latest technologies and expert doctors.
In compare of US, UK, and other European Countries, IVF treatment in India is very affordable. Moreover, IVF hospital provides the best accommodation and medical VISA related services. Welcome to Wellspring IVF & Women's Hospital to fulfil your dreams into reality.
Our Team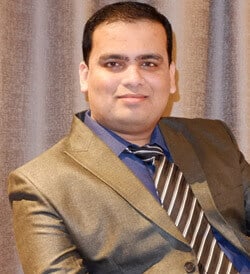 Dr Pranay Shah
Director and Chief Fertility Consultant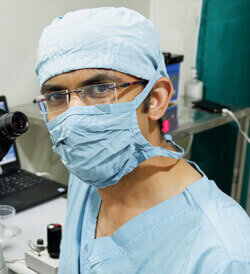 Dr. Divyesh Bhalodia
Clinical Embryologist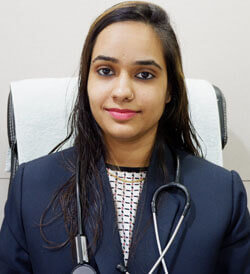 Dr.Aarti Vasita
Counseller and Communicator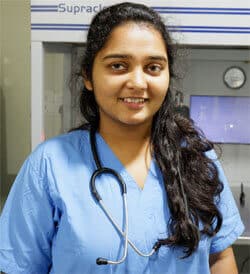 Dr. Dhruti Maheshwari
Embryologist
Ready to get started?
Please contact us today and we'll be happy to provide a free, no obligation quote.
How to Prepare for a Surrogacy Process:
There are many different legal, medical and social aspects of surrogacy, and it can be a complicated issue. One of the best things you can do to feel prepared for your surrogacy journey is to learn as much as you can on the subject.
Surrogacy Cost in India
The Cost of Surrogacy in India depends upon following factors. The average cost of surrogacy treatment ranges between Rs. 10,04,500 and Rs. 15,40,500 including diagnostics, medicine, disposables, surrogate mother and normal delivery. The Cost can vary Surrogacy clinic to clinic.
Major Factors that Affects Surrogacy Cost in India
Compensation of Surrogate Mother
Monthly food, maternity clothing and travel allowance etc.
IVF and Egg Fertilization Cost
All Medical expenses including screening, fertility treatments, and delivery costs etc.
Experience of the doctor
Cost of Legal Procedure
Surrogacy Law in India – Surrogacy Bill
There is still no clarity on Surrogacy law in India. Fertility clinics and ART treatment governing body, ICMR is still registering ART Surrogacy Centres in India. New Surrogacy Amendment bill is still not passed in parliament. Still, there are lots of clarity pending on present Surrogacy Bill. Meanwhile, until the surrogacy Bill passed and Surrogacy low established, ICMR has given a certain directive to all fertility clinics to follow the certain guideline.
AS PER THE INDIAN GOVERNMENT GUIDELINE, OUR HOSPITAL IS NOT DOING SURROGACY TREATMENT FOR FOREIGNERS. "INDIAN MARRIED COUPLES ONLY CAN OPT FOR SURROGACY IN INDIA"
As per directive, we are not doing surrogacy for single parent and foreigners now till mid-2018.
If you are planning to come to India for low-cost IVF treatment, then Wellspring IVF & Women's Hospital will be the right destination.
We provides all the above mentioned facilities for International Patients except Surrogacy treatment. Contact us to book your appointment at top IVF hospital in India so we can make your dreams into reality!
We receive request for Surrogate Mother and IVF treatment
Legal agreement between intended parent & surrogate mother
Our best doctors will do Embryo Transfer
We will take enough care of Surrogate's accommodation, medicines, and check up
We will give our best to ensure a healthy pregnancy and birth
Baby hand over to intended parents
We will help you to select egg donor and Surrogate mother . For that, we check pre-requisites for the Surrogate Mother and only if she fulfil all requirements, we suggest
Bear in Mind, we are in favour of "Save the Girl Child", so we never do Sex determination, or Sex-selective surrogacy.