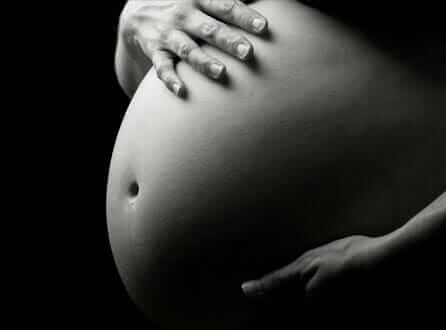 How to get pregnant and pregnancy issues (complications) are major problems worldwide, and here as a leading women hospital of Ahmedabad, India, we provide some information and solutions regarding it to plenty of women who are searching for the better solutions to overcome from it. It's a multi-specialist women's hospital of Gujarat which offers Best IVF  Treatment in India (Test Tube Baby), ICSI (intra cytoplasmic sperm injection), IUI (Intra Uterine Insemination), Surrogacy, Maternity, Gynec Endoscopy and Gynecology at economical prices.
Let's discuss some common complications of pregnancy :
Anemia in Pregnancy , Gestational diabetes, Preterm labor, Postpartum Depression, Ectopic pregnancy , Fetal Anomalies , High blood pressure (PIH) , Hyperemesis gravidarum(Excessive Vomiting in Pregnancy) , Recurrent Miscarriage (pregnancy loss), Placenta previa, Placental abruption, Premature rupture of membrane (PROM), Preeclampsia, TORCH infection, Cytomegalovirus infection , Bacterial vaginosis, Group B streptococcal infection , Hepatitis B, Hepatitis C, HIGH, Listeriosis, Influenza, Toxoplasmosis, Urinary tract infection, Yeast infection, Antepartum Bleeding, Postpartum bleeding (PPH), Asthma in Pregnancy, Eating disorders, Migraine, STD, Uterine fibroids, and many more. These are complications possible before pregnancy, during pregnancy, and after Pregnancy.
For women, all stages before pregnancy, during pregnancy and after Pregnancy are the same important, and should not compromise or shy to ask your Gynecologist if you found any abnormal thing during or before pregnancy because small thing takes major shape afterwards and comes to the time of regret. At this hospital, so many cases come with such complications and go back with the best solutions, so you will be the next. At affordable consultant charge, you may remove your doubt regarding such issues and if found any complication, and then get relevant treatment soon. Gynaecologist & Obstetrician doctors of this hospital are ready to hear from you, so don't be hesitant or shy, come with your husband or relative, or solo and get better guidance to make your dream safe enough. Years of experience and different cases make this hospital Ahmedabad and Gujarat's best destination where plenty of women come every month to get solutions for how to get pregnant and regarding their pregnancy issues, after all, family planning, mother care, baby care all things are important after married life, isn't it right!