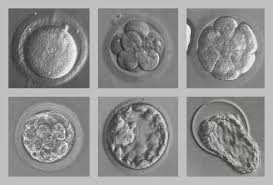 Single Stimulation multiple transfer IVF Cycle to Conceive
Like many infertile couples, if you are searching for low cost best IVF treatment centre in India with best IVF success rates in the world, then stop at Gujarat's best of the best In vitro fertilization center located in Gujarat's leading city Ahmedabad to serve result oriented fertility treatment to whole India and International patients as well. This women's hospital & Infertility centre differ than other test tube baby clinics of India due to its 'Single Stimulation multiple transfer IVF cycle to conceive' approach which reduces cost of IVF (Test Tube Baby) treatment by reducing IVF Stimulation Medication requirements.
Many IVF hospitals & Infertility clinics do three or more rounds of Test Tube Baby treatments with the use of higher dosage of IVF medications in each IVF cycle and it is not a good sign for women's health. Clinical director of this hospital believe in low dosage single stimulation and multiple transfer IVF cycle to conceive a child. These are not just words, many infertility patients from Gujarat and all over India get a child with this approach of treatment, you will get this opportunity with this advanced clinic which is all set with IVF specialists of India, and well equipped with latest high-quality IVF equipments.
Our personalized treatment plans for IVF (Test Tube Baby Treatment) and IUI (Intrauterine Insemination) are admired by Infertile patients of Mumbai, Jaipur, Udaipur, Ahmedabad, Gandhinagar, Baroda, Surat, Rajkot, Thane, Pune, Mehsana, Delhi, and also by foreign patients as Not just affordable infertility treatment plans, even they have become very glad by watching the hospital's cleanliness and high tech IVF (Test Tube Baby) lab set up and overall Fertility treatment infrastructure. We are social, and in the family talk, we know that our neighbor or our relative has no child for five years or seven years after marriage. Just recommend this cost-effective India test tube baby centre with lowest India IVF cost to them as a human being, and if they will get baby, they will bless you lifetime.