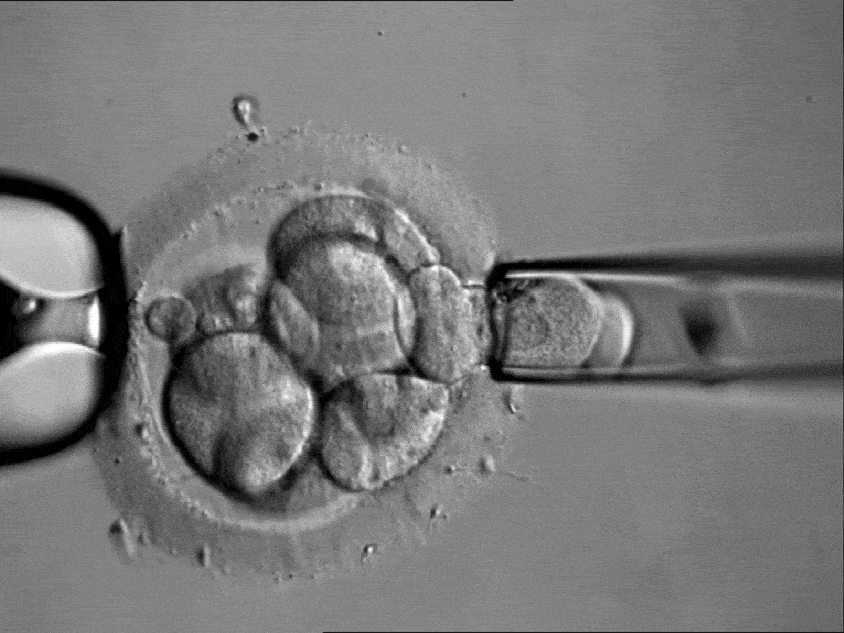 PGS and FET Expert India
WellSpring is women dedicated best IVF center in Ahmedabad, Gujarat which performs Preimplantation Genetic Screening Testing and Frozen-Thawed Embryo Transfer efficiently in India for encouraged IVF patients. For much better outcomes, this dominion IVF center and Infertility clinic in Ahmedabad utilize both PGS and FET as per suitable. Very few IVF clinics in India have the expertise to do PGS. With the help of these promising technologies, this Test Tube Baby center in Ahmedabad had achieved IVF successes in many couples and still going on for our valued patients, we convert our patients into parents.
Why PGS Testing and FET?
The Preimplantation Genetic Screening and Frozen-Thawed Embryo Transfer are powerful technologies which allow us to target and pick the normal embryo for embryo transfer in order to optimize the implantation and pregnancy rates. If one fresh stimulated IVF cycle goes fail, then most of patients and doctors prefer them because they help to avoid multiple failed embryo transfer procedures.
Major IVF centers in India do not perform a fresh embryo transfer in the stimulated IVF treatment cycle to avoid the serious risks of ovarian hyperstimulation syndrome and endometrial problems. In PGS and FET, we transfer a genetically normal embryo, where the risk of miscarriage remains very less. IVF specialists of this best Test Tube Baby Center in Ahmedabad perform medicated frozen embryo transfer for patients who have irregular menstrual cycles. PGS and FET both have almost equal chances for a successful pregnancy that make IVF cost effective.
Twin or Triplet:
In many cases of IVF treatment, we can see twin or triplet at a single delivery. In the joint family, it is easy to grow up twin or triplet, but if the couple lives separate, then it is a little bit tough for the mother to care two or three kids at the same time. And in many cases multiple pregnancy increase maternal and neonatal complications, so many couples are not ready for twin or triplets, for those PGS & FET are best options. PGS has one more good advantage, when we transfer only one genetically normal embryo, the twin rate remains only one percent around.
IVF with PGS and IVF with FET have become very effective these days in India and this IVF clinic in Ahmedabad, Gujarat is doing a great job with elective single embryo transfer to avoid an over-stimulated endometrium with minimal impact of trophectoderm embryo biopsy and get better IVF success rates.
India is facing a big problem with overpopulation. More babies in India are being conceived by in vitro fertilization. The rate of multiple births increased in the last five years. Now what? PGS & FET are the right options to decrease this rate without compromising some one's dream of having a baby! How many embryos should be implanted? It is a big question, but the answer may vary as per different situations of patients. Our reputed fertility clinic and Test Tube Baby center in Ahmedabad, Gujarat does the transfer and implant only required embryos as per patient's safety and chances of success in mind.
On the whole, we deliver the true benefits of IVF with PGS in India at highly affordable & cost effective IVF packages.