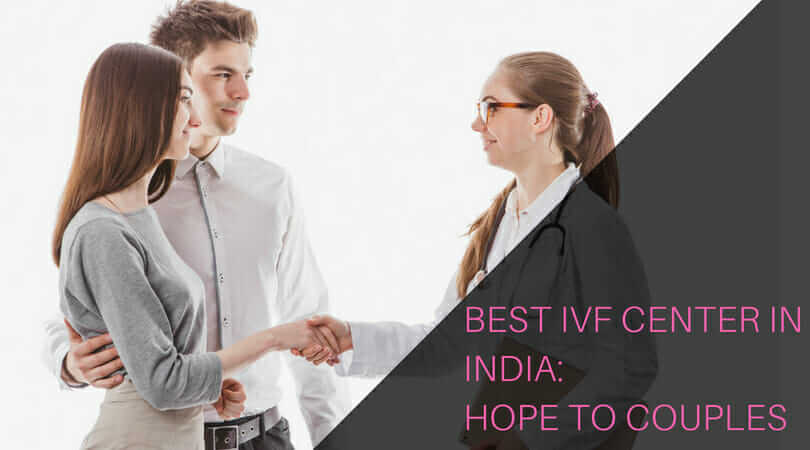 There is a remarkable difference observed between the fertility parameters today and earlier. Earlier it was mandatory to have children in the early stages of after being married. There was no family planning in terms of marriage, before or after. But the present scenario is strikingly different, many couples prefer to wait for children until they are really ready or in a financial stage to take responsibility for the child. This is one of the major causes of infertility. Excessive use of contraceptives or birth control techniques makes the women infertile over years of usage.
Dragging the career graph to a higher level can also turn out to be one among the major causes of infertility.This can't be termed as a problem unless it leads to stress.
Looking at the positive side, India, Infertility is expected to decrease, with the help of advanced the fertility clinic in India. For instance, almost 50% of the human breeding population was found infertile according to 2010 statistics. This rate is expected to lower by 18% in coming years. Infertility persists differently in persons; some are unable to conceive for their first child, some for second and so on.
A hope persists in couples depending on the doctors working on their treatment providing them with the best treatments from Best IVF Center in India. They can come up with the alternatives suitable from various top fertility clinics in India. Techniques like ICSI, IVF, IUI, TESA, and Laser hatching can help a couple conceive if at all the right clinic or center is approached. India is one of the most trusted destinations for infertility treatment. It has all the requirements need to work effectively.
Guidelines to choose the best IVF center in India in 2018
Past few decades ago, IVF seemed to be an entirely new concept on its own and is still a topic which scopes great research. It was earlier known as a treatment which produces test tube babies. But it has come a long way. And of course, the cost was a criterion of concern.
In today's scenario, infertility rate is 1 person among 6, and so IVF treatments help a lot to couples to meet their aspiring needs. There are pros and cons to each type, with no type being better generally better than another.
There is a lot of variety seen in the types of IVF centers, ranging from the kind of infertility detected and the treatment to be given. Each type holds a certain amount of merits and demerits.
Majority of IVF centers prefer publishing their success rates while most of them do not reveal their statistics. You should always ask for the report for clinic's success rates and hold on a relatable comparison. Some clinics may choose to show only a subset of their statistics. When selecting a clinic, be sure to look for one that has a success rate that's at least above the national average.
IVF costs in India range from 50,000 to a whole sum of around 90,000 on an average scale.  Consisting of the medications and saline doses. But most couples claim to spend approximately 3 lakhs to 5 lakhs on their treatments. This is frequently seen because of the need for the other therapies working alongside as per the medical history and fertility levels. In India, it depends on the location as per the cost of the regional and local cost of the products. Due to this difference in costs, many couples prefer to travel.
Health insurance policies
It is essential to know your health insurance policy covers fertility treatments or not. Even if operating procedures are not covered, it covers diagnosis procedures. Choosing wise insurance and a suitable doctor for that insurance plan can prove to be a wise decision.
After doing ample of proper research, it is essential to have a look at the varied aspects of the Best Test Tube Baby Centre in India and make a sensible decision.
Infertility is a broad issue, and many couples find it difficult to express, which in turn proves stressful leading to devastating problems. A family's joy is made complete and thorough if its desires are fulfilled. Having a baby is one of the desires that many couples seek, but the problem comes when the right time to have a baby comes and there is nothing like conceiving.
Advanced technology and equipment needed in treatments and examination of patients. IVF treatment is offered in many developed countries, but still, patients choose India due to the difference in cost and treatment of patients. The surgeons and doctors are well-qualified and experienced in this field. More research is being done to provide better solutions to childless couples and at the same time make the treatment affordable to every person.